Interactive Online Courses to Boost Your Business
Train your employees with
3 unique learning formats
Train employees effectively using our unique formats:

Engage, Study and Apply into Practice
Sales Training
155 interactive training tools for sales reps and call center agents
Cold Calling
Simulator
Sales reps listen to dozens of pre-recorded sales conversations and choose the best ways to pass the gatekeeper, to handle objections, and to close the sale.
When they meet an angry customer or hear the "call me later" objection in real situations, they are now prepared to react professionally and will remember what to say even in the toughest conversation.
Video Role-play Tool
to Rehearse
Practice makes perfect. Record a series of videos with typical customer questions.
Then analyze the sales reps' video answers and provide feedback. Role-playing allows the student to train in a safe environment until the needed negotiating skills become second-nature and the rep is ready to face the customer.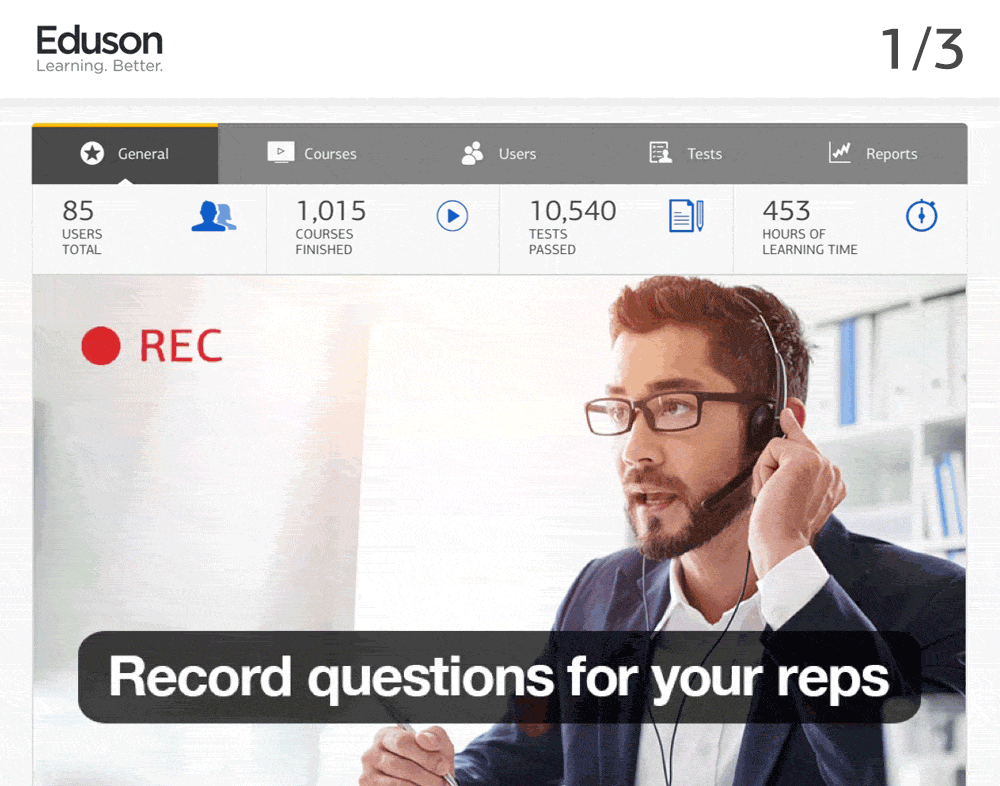 Speech Recognition
Training Tool
Most sales reps suffer from "sales amnesia".
Tell them something on Monday, and they forget it by Friday. It is curable now. Our training courses make salespeople repeat each phrase aloud a dozen times while training, again and again, until they get it word-perfect.
Eduson's speech recognition technology won't accept incorrect answers.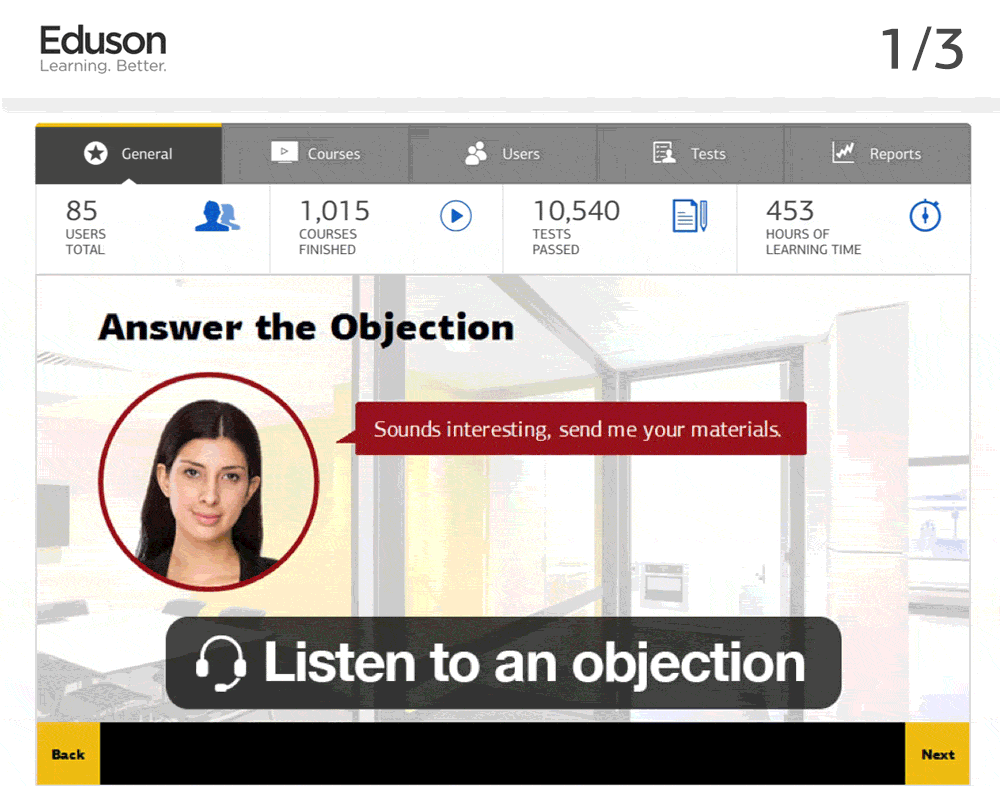 VR Trainings
Immersive 360° Sales Training Courses